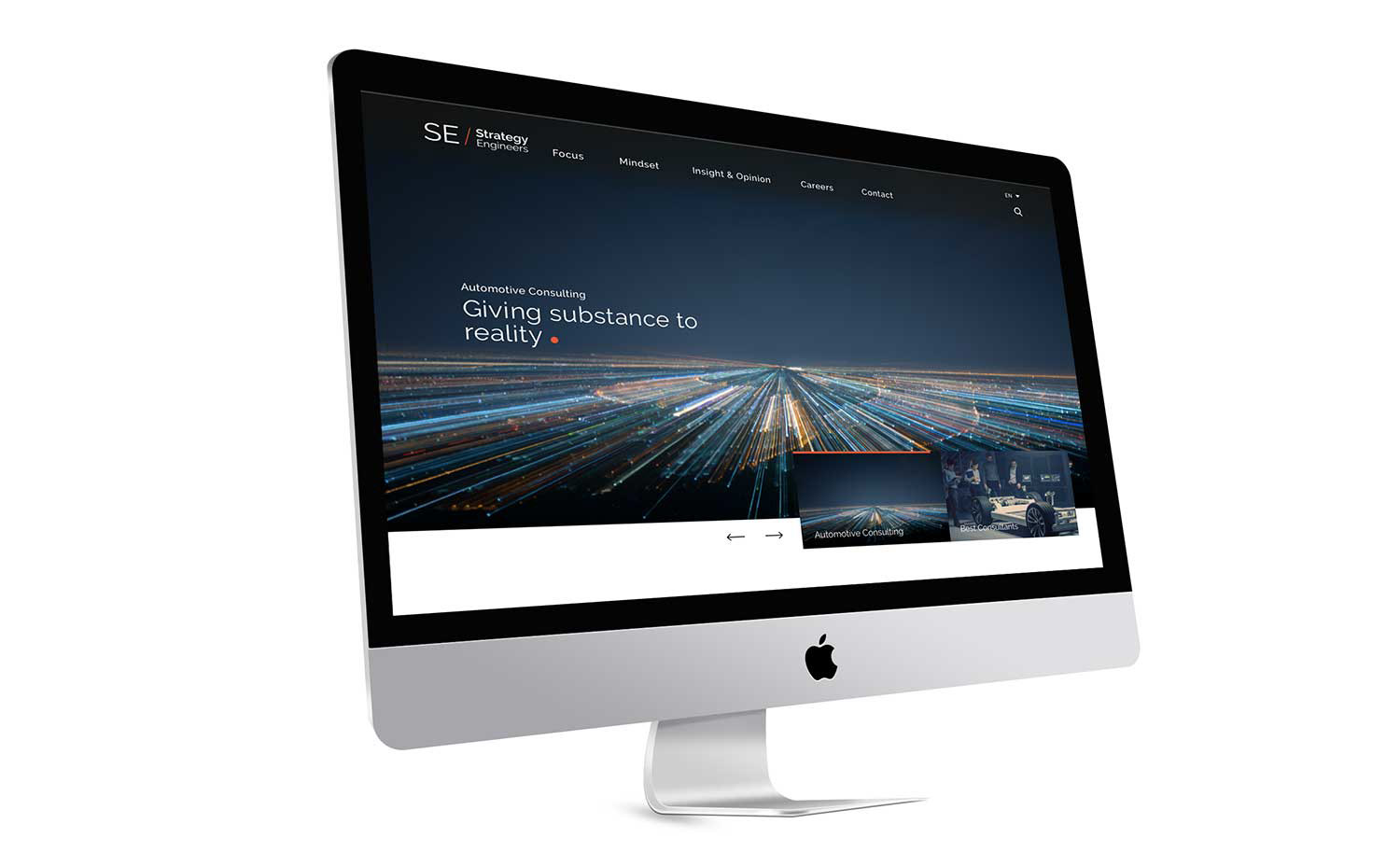 Strategy Engineers | Brand Development
Strategy Engineers are a management consultancy for the global automotive industry. But in a day when there are management consultancies on nearly every street corner, it's easy to get lost in the crowd. So they underwent a rebrand.
Based around the visual motif of a 'dot' as a reference to atomic thinking, yet universally ubiquitous, I was provided with the notion of the Higgs Boson 'God Particle' upon which to build a new brand story. The Higgs Boson is the mysterious element which gives mass to matter.
From here I developed a inspirational brand story the lead ultimately to a new slogan, which referenced the clients ability to help their customers realise their development goals – "Giving Substance to Reality".