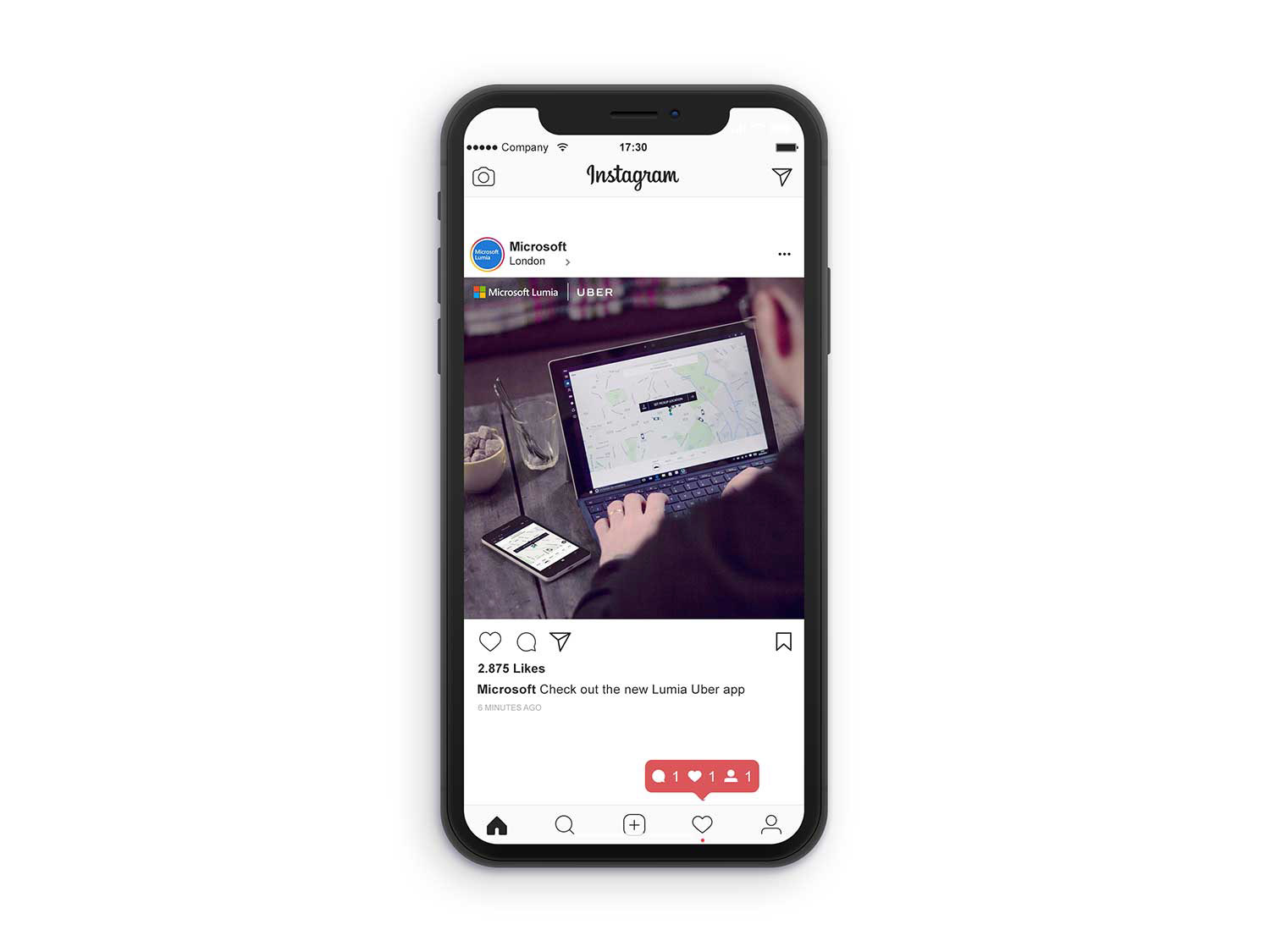 Microsoft Lumia / Uber | Content Development
Microsoft launched its cutting edge smartphone – the Lumia – not just as a phone, but as a computer in your pocket. With the option to connect a screen, mouse and keyboard, it was positioned as a tool for creatives and professionals on the go, with its own voice assistant – Cortana.
Microsoft teamed up with Uber to build an app that could summon a car using just your voice. To advertise this a series of online case studies showing creatives and professionals using the technology were created, including video, social and online articles. I was charged with creating visual collateral which was deployed across a range of platforms, including Instagram, Twitter, Facebook and the Microsoft Lumia Website.

Agency: Wunderman