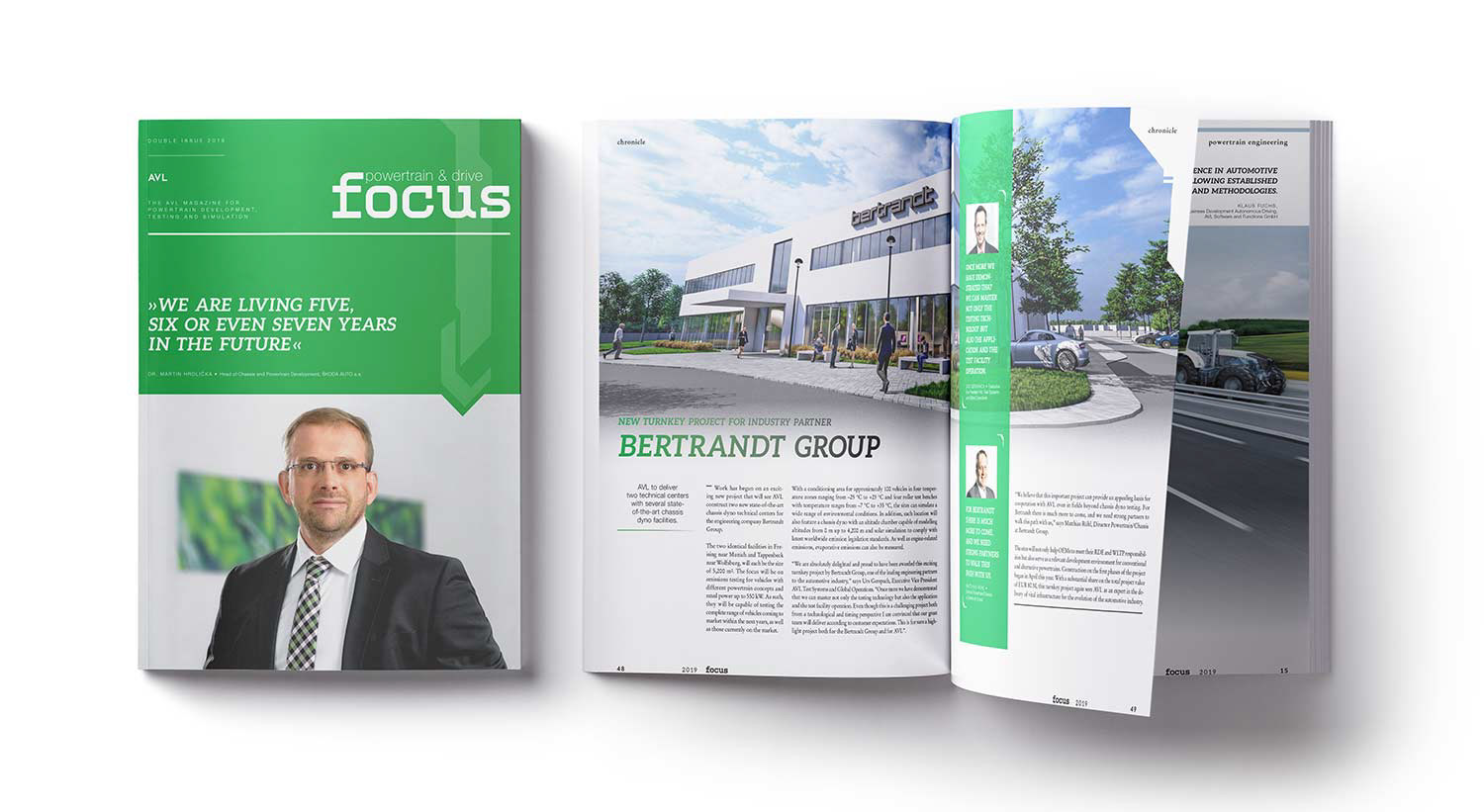 Focus is the customer magazine for global automotive engineering firm, AVL. Produced twice a year, it features industry insight, technical innovation, and explores topics such as emission reduction, fuel cell technology and autonomous vehicles.
As editor I worked closely with up to 60 stakeholders per issue to create content and manage the production schedule of this complex and fascinating publication. 
From concept to print I take care of delivery of this high quality magazine.