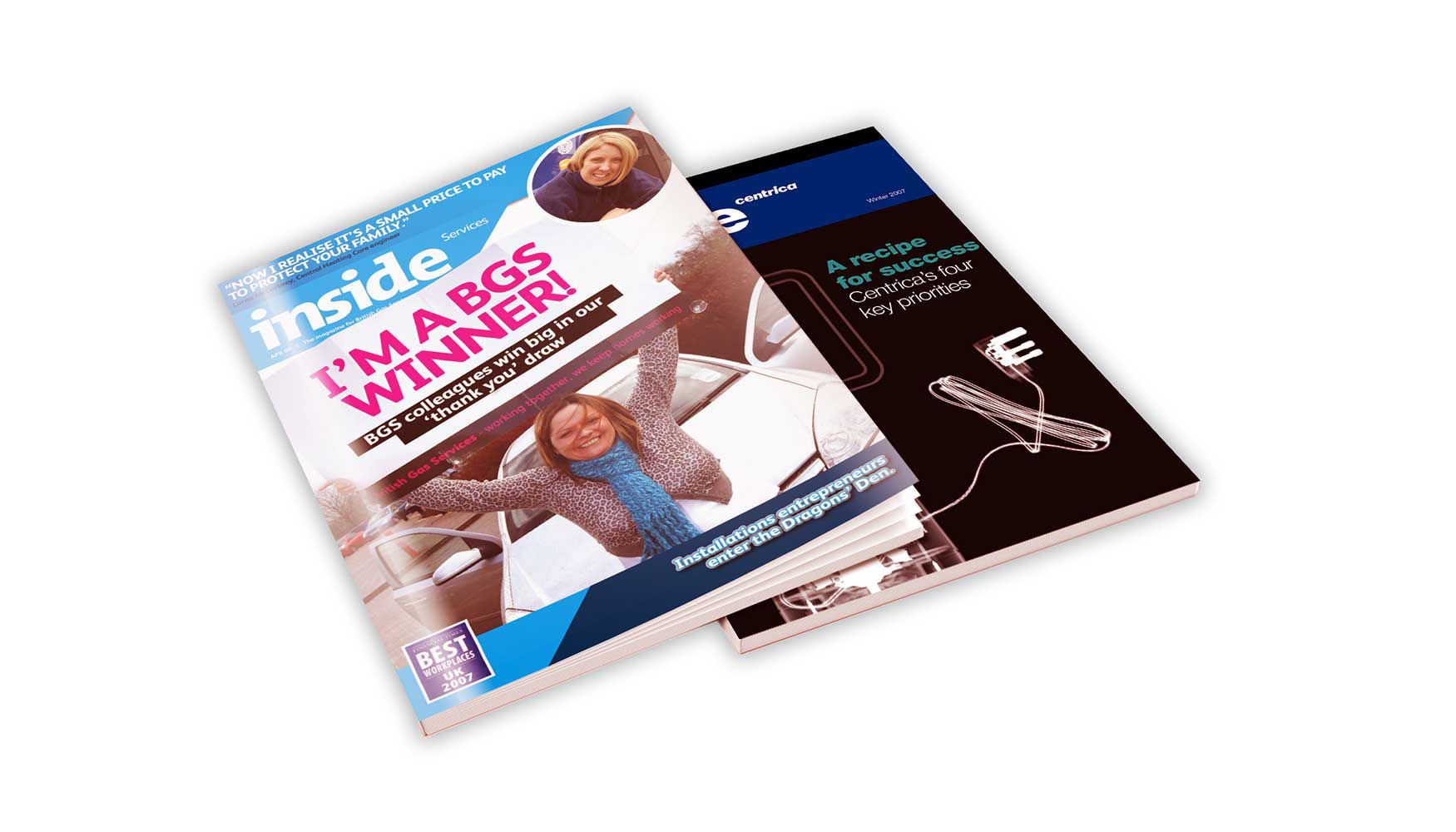 Inside Centrica Magazines | Editor
Centrica is a multinational energy firm, and owner of British Gas and Direct Energy, among others. In the UK their business is divided into various internal audiences. I was the editor of three magazines addressing their internal corporate audience, their engineering workforce, and their business sector.
The magazines covered all aspects of the business – from human stories on a micro level, to the state of the international energy industry on a macro level.
Design: Mark Cox / Jon Shram
Publisher: Tileywoodman